In 2001, at eighteen years of age, I suffered a severe allergic reaction which caused my eyes, skin and lungs to blister and burn and my limbs to perish. I spent five months in hospital and was close to death for much of that time. Fortunately, after countless surgeries and intense rehabilitation, I was eventually discharged from hospital but my life was changed forever. The illness caused both my legs to be amputated below the knee as well as my left hand at the wrist. However, it has been the loss of my vision from the allergic burns to my corneas that has proved to be my most disabling loss."
When I first left hospital I could barely open my eyes as my corneas had scarred and affixed to my eyelids. The surfaces of my eyes were permanently stinging and the scarring meant I could see only shapes and shadows. Over the last decade thanks to advancements in eye procedures (such as the ones being uncovered by the researchers and clinicians at the QEI), I can now comfortably open my eyes and although my sight is still cloudy and blurry I have recovered about 50 per cent of the vision in one eye. This precious recovery of some of my sight has meant I could see enough to return to university and attain degrees in arts and law; it has meant I could practice as a solicitor and live independently.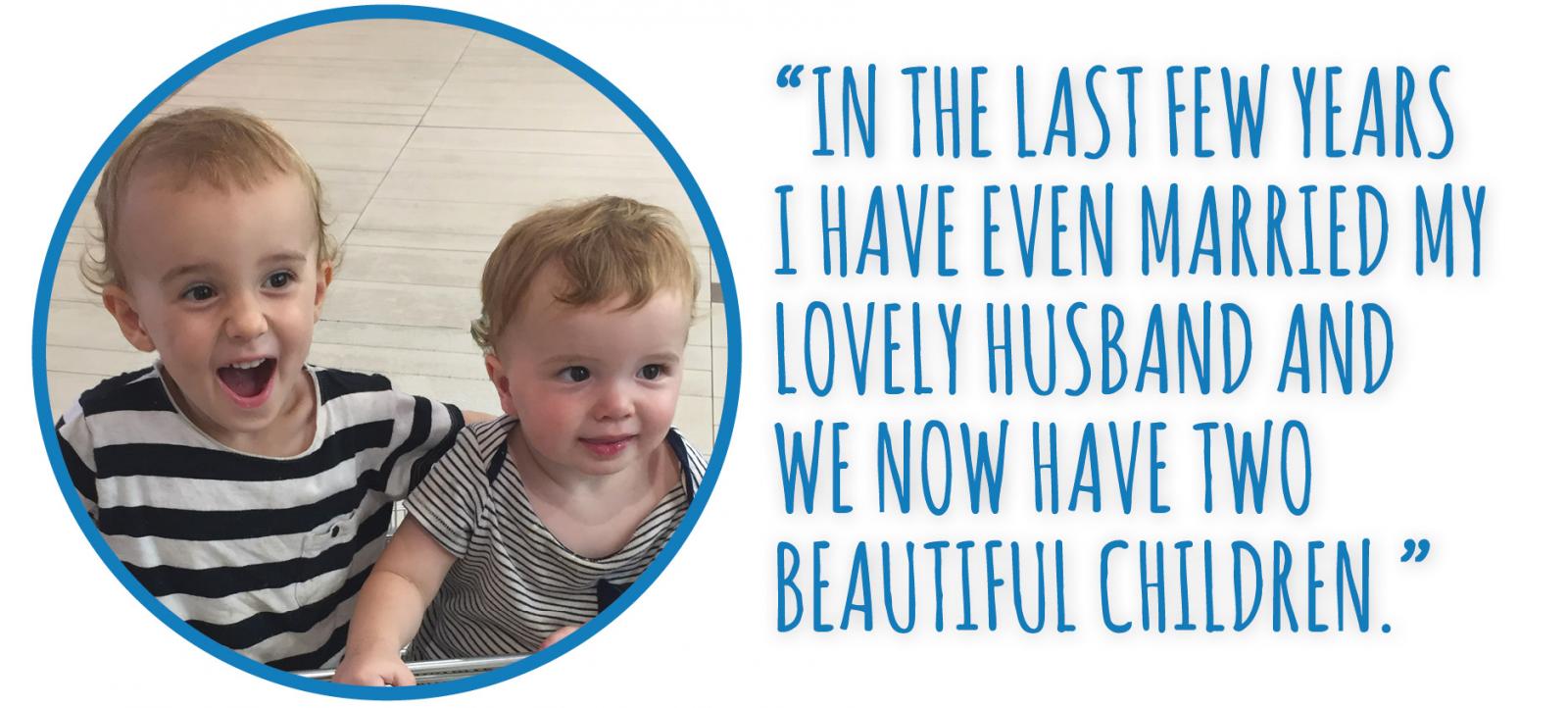 Having enough sight to care for them is the greatest gift research has given me. And I live in hope that one day my sight may be fully restored. 
The research that the Queensland Eye Institute undertakes as part of its mission has a profound impact on my life and the lives of many others every day. In fact, scientific research has consistently helped to improve my life, my comfort and my independence over the last 15 years.
Knowing that the Queensland Eye Institute is working away researching and innovating, fills me with optimism that, in my lifetime, I might benefit from further surgery.
"Perhaps with their help I might have enough sight to drive, to see the detail in a city skyline or a mountain range, to see the laugh lines on my husband's face from across the dinner table or to see the delight in our children's faces from across the playground."
There are thousands of people in our State and our country who live with low or no vision. I thank all the Queensland Eye Institute researchers, doctors and staff who work every day to help us to enjoy the prospect of a life with better vision.
The Queensland Eye Institute offers a unique health care service, with research, teaching and clinical care integrating to enable a very patient focused approach to understanding and treating eye conditions. Without vital eye research, my life would be very different today.
Every year, whether they are training a new generation of doctors, conducting research to reduce the impact of eye diseases, or providing vital clinical care to preserve or restore sight, they are constantly making a difference to the lives of thousands of people in Queensland and across Australia.
To continue to change lives, the Queensland Eye Institute Foundation needs your support.
Just like me, vision loss can strike at any time and at any age. YOU can help today by donating to Queensland Eye Institute Foundation now.