We thank you for enabling us to continue our research to save sight
Thank you for enabling us to continue our research to save sight.
Queensland Eye Institute Foundation (QEIF) is Queensland's largest independent academic research institute devoted to eye-related health and diseases and with your help, we can work towards new treatments and cures. With no government funding, QEIF's survival relies solely on the generosity of you and the community.
Research means hope
Right now, the most challenging issue for clinicians is identifying young people with potentially sight threatening eye diseases (genetic eye diseases) and then being able to offer the appropriate clinical trials and treatments.
Your donation will support this research which will lead to improvements in the diagnosis and treatment of sight threatening genetic eye diseases. This will help advance clinical trials of new treatments, improve eye health education and support talented students to become tomorrow's leaders in eye research.  Your donation will also enable us to purchase new electrophysiology equipment (shown below) that will give us the capability to test the retina and the optic nerve. This non-invasive testing is so important, especially when babies and children are involved who cannot verbalise what they can and cannot see.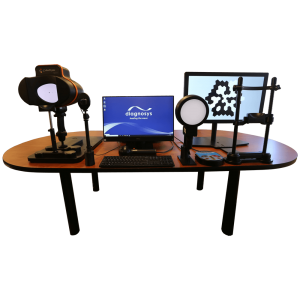 We remain focused on promoting and improving eye health while reducing eye diseases, and ultimately eliminate preventable blindness in the community.
The donation you make today could help thousands of Australians who are living with vision loss.

All donations over $2 are tax deductible. Click here to find out more.