The September 10 charity fun run is being organised by Queensland Chinese United Council to celebrate the organisation's 10 Year Anniversary and more than 500 keen runners and walkers are expected.
The 6km race will benefit local charities with funds raised being donated to the Queensland Eye Institute Foundation and Lord Mayor Charitable Trust.
Professor Mark Radford, CEO of the Queensland Eye Institute Foundation, said research suggests that protecting your eyes from the sun and being physically active are some of the best things you can do to for your health and to reduce your risk of developing eye conditions.
"Looking after your eyes health by wearing a hat and sunglasses when outside, maintaining a healthy diet and exercise and getting regular eye tests are all great ways to ensure your vision is healthy and stays healthy," Professor Radford said.
"Blindness and vision loss is a major and often overlooked health problem in Australia. Already there are an estimated 95,000 people living with vision loss in Queensland. As our population ages that number is set to increase. The time to act is now and spread the word about saving sight."
"We are very grateful to the Queensland Chinese United Council for organising the charity fundraising event and hope to see the relationship continue," stated Professor Radford.
The run will commence at Kurilpa Point Park and follow the Southbank Boardwalk to the Goodwill Bridge. We will then cross the bridge to the bikeway along the Riverside Expressway and Coronation Drive waterfront, across the Go Between Bridge walkway then back to Kurilpa Point Park.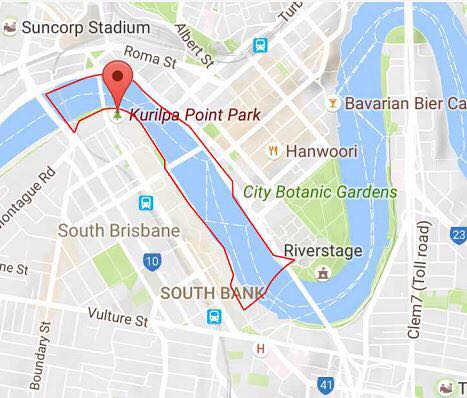 The Queensland Eye Institute Foundation is an independent academic research institute devoted to eye related health and diseases. As a not-for-profit charity, the Institute relies on the generosity of donations from individuals, businesses and community groups to fund critical research programs which hopes to one day eliminate preventable blindness.
Registrations for the run will be taken at 7.30am on the day and the run and walk starts at 8.30am.
Entry is $25 for individuals or $50 for families.
For more information or to participate and register go to:
www.trybooking.com/MQQL
Media enquiries:
Michael Ma, Queensland Chinese United Council Ph: 0433111519