450,000 Australians are impacted by vision loss in 2021
To those who meet him, Max George appears to be a regular, happy one year old. On first impression, many wouldn't realise that Max is one of 450,000 Australians impacted by vision loss. Sadly, Max was born with a visual impairment in both eyes, something that came as a complete shock to his mum, Alanna.
Max has a rare genetic mutation called Leber's congenital amaurosis (LCA), which affects the retina and is present from birth. Medical research could one day bring back Max's lost vision.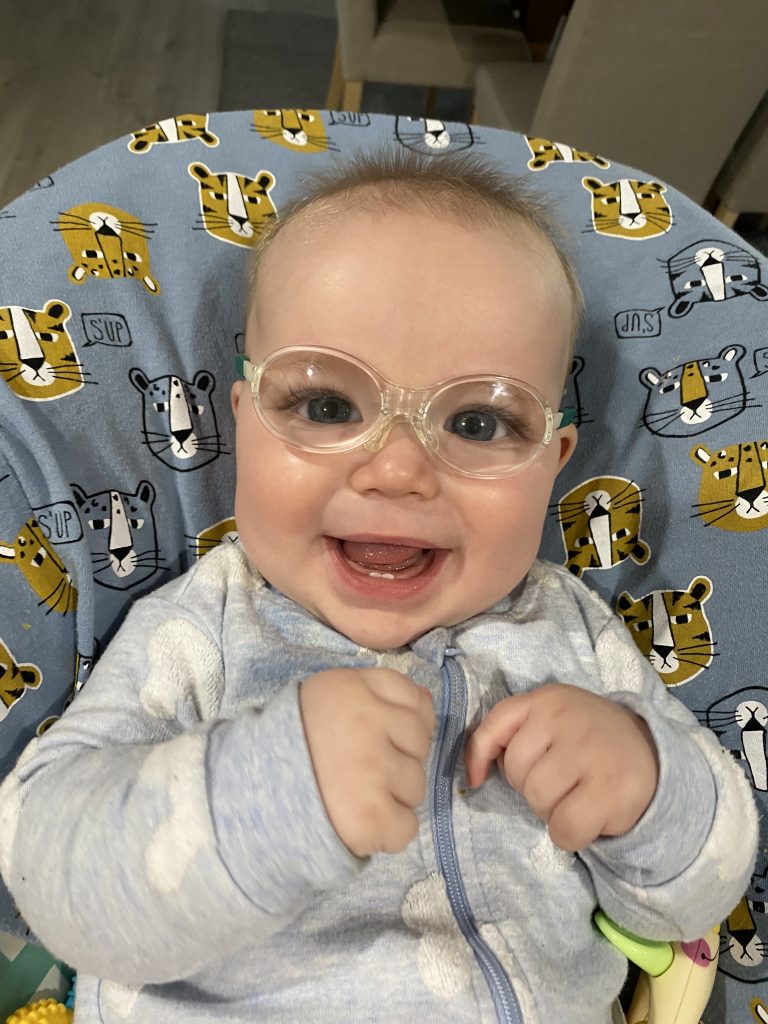 Concerned about Max's vision
It was not until he was 12 weeks old that Alanna became concerned about Max's vision. Noticing he still was not tracking with his eyes or smiling, Alanna decided to take Max to their family doctor to get his eyes tested. He referred them to a specialist, who knew immediately that there was a serious problem.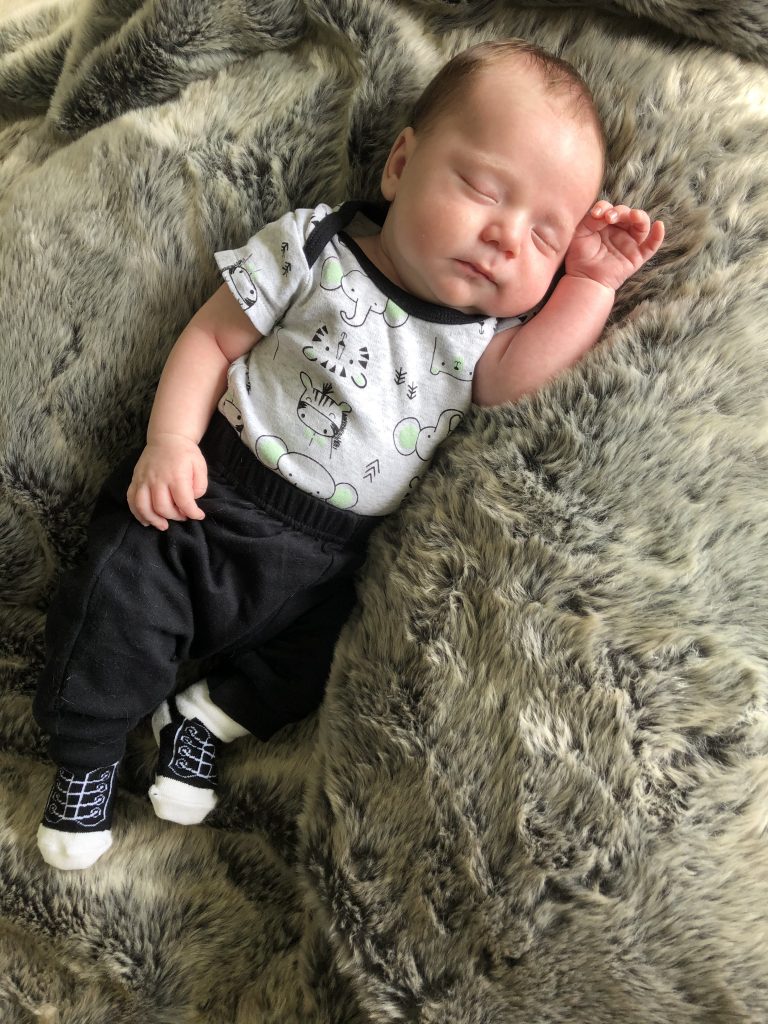 "I remember the paediatrician saying, 'I think you need to sit down'" Alanna recalls.
He told us that there was definitely something abnormal about Max's vision and referred us to an ophthalmologist straight away. Max's ophthalmologist identified that he may have some type of retinal dystrophy, however it was becoming clear that the road to diagnosis would be a long one. Alanna couldn't believe that their worst fears were realised.
"When the doctor confirmed Max's vision impairment, as a mum I felt immediately worried about protecting him. I kept wondering 'What if he gets bullied at school?' or 'What happens if people don't take him seriously when he's older?' That's a huge thing that weighed on me and probably always will."
Electroretinogram at the Queensland Electro Diagnostic Imaging Centre (QEDIC)
An MRI scan ruled out any tumours, growths or issues with Max's brain. However, the family had to wait until Max was six months old before he could have an electroretinogram (ERG), a diagnostic test that measures the retina's response to light stimulus. The ERG was conducted at the Queensland Electro Diagnostic Imaging Centre (QEDIC), operated by the Queensland Eye Institute Foundation (QEIF). Electroretinograms are used to diagnose and treat eye conditions, particularly retinal or optic nerve disorders. The testing is non-invasive which is key, especially when babies and children are involved.
The test results indicated that Max showed signs of Leber's congenital amaurosis (LCA), a rare genetic mutation that affects the retina and is present from birth. There are over a dozen types of LCA, distinguished by their genetic mutation and patterns. Sadly, current treatment options are only available for one specific variation of LCA, called RPE65, which affects approximately 8% of LCA patients.
The exact severity of Max's visual impairment is currently unknown, as he is still too young to speak and explain how much he can or can't see.
Medical Research
Alanna is still waiting on test results from a laboratory in Finland to confirm exactly which genetic mutation Max has. A diagnosis would be life changing for little Max.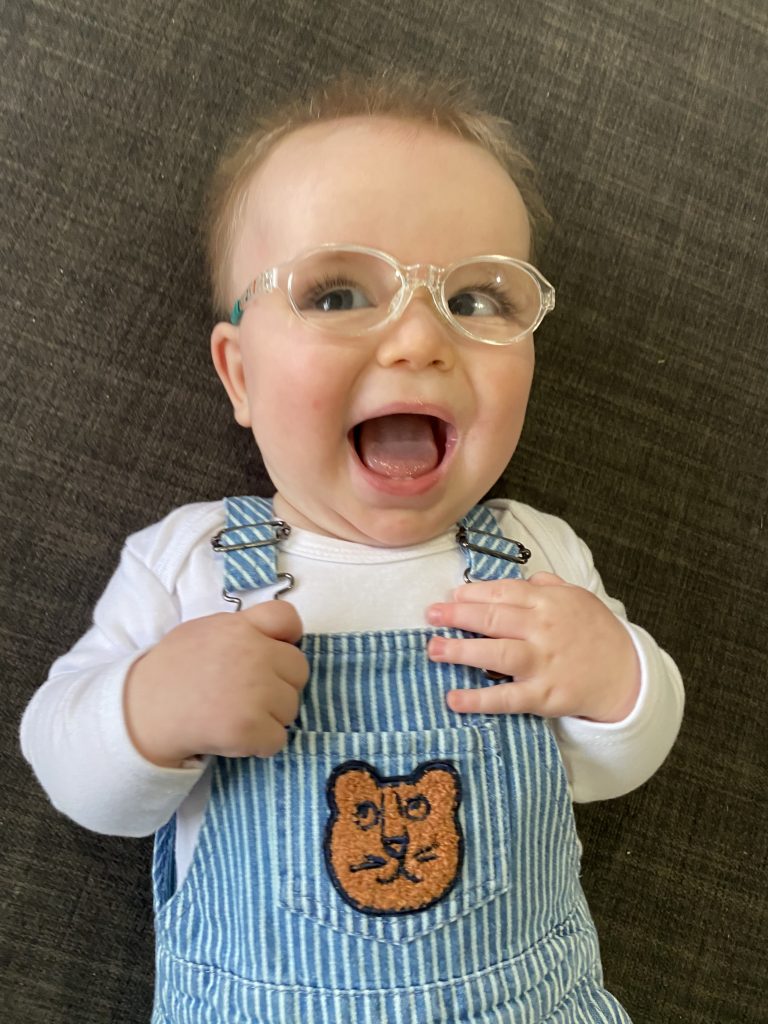 If he is found to have the rare RPE65 mutation, a recently available treatment option could allow him to gain some sight. If he is eligible for this treatment, Max could one day be able to walk without a cane or even read non-braille books. For now, it's a waiting game for Max and his family. Alanna remains hopeful that new treatments for LCA will be discovered in Max's lifetime, thanks to advances in medical research.
"Without the research and the scientists doing what they do every day, we wouldn't have that possibility of a treatment for Max. That holds so much hope for so many people. I've spoken to a lot of mums of kids with LCA and they're all living in hope that new treatment options will become available. You have to have something to hold on to." 
Max's journey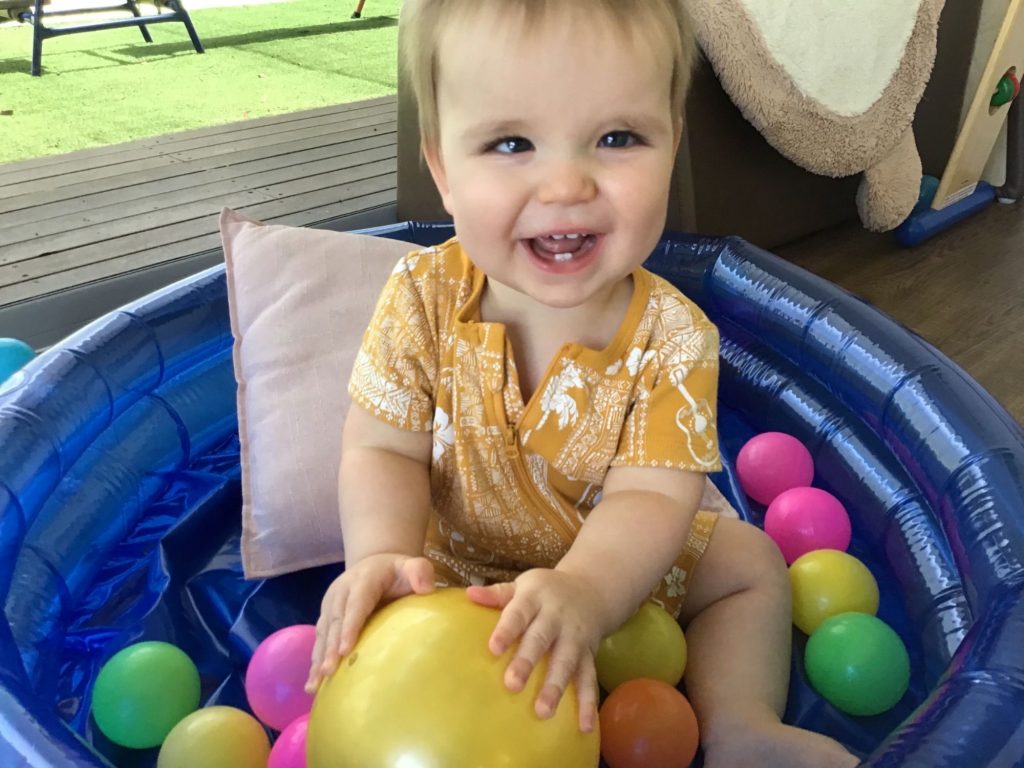 In the meantime, Max continues to grow and learn with his vision loss. Just like any happy baby, Max enjoys his food, toys and playing with his big sister Mia.
Max's journey is documented by Alanna through a public Instagram page. Alanna says this has helped her to connect with other parents of children born with LCA.
You can follow Max's story on Instagram @throughmaxyseyes
Help Us Help Max and other children like him
The Queensland Eye Institute Foundation (QEIF) is Queensland's largest independent academic research institute devoted to eye-related health and diseases. With no government funding, The Queensland Eye Institute's survival relies solely on the generosity of donors, businesses and the community. Donating today to The Queensland Eye Institute Foundation (QEIF) will Help Us Help Max and other children like him.
Unfortunately out of the whole of Queensland, there is just one ERG machine, here at the Queensland Eye Institute in Brisbane, that can diagnose babies, children and adults. Currently with the one ERG machine, it means only two patients can be seen each day. Each test takes between 3 to 3.5 hours which means just eight patients can be seen each week. Across the year only 384 patients can be tested and diagnosed.
We need YOUR help to buy a new ERG machine so we can halve the waiting time.
$150,000 will help us save sight.